---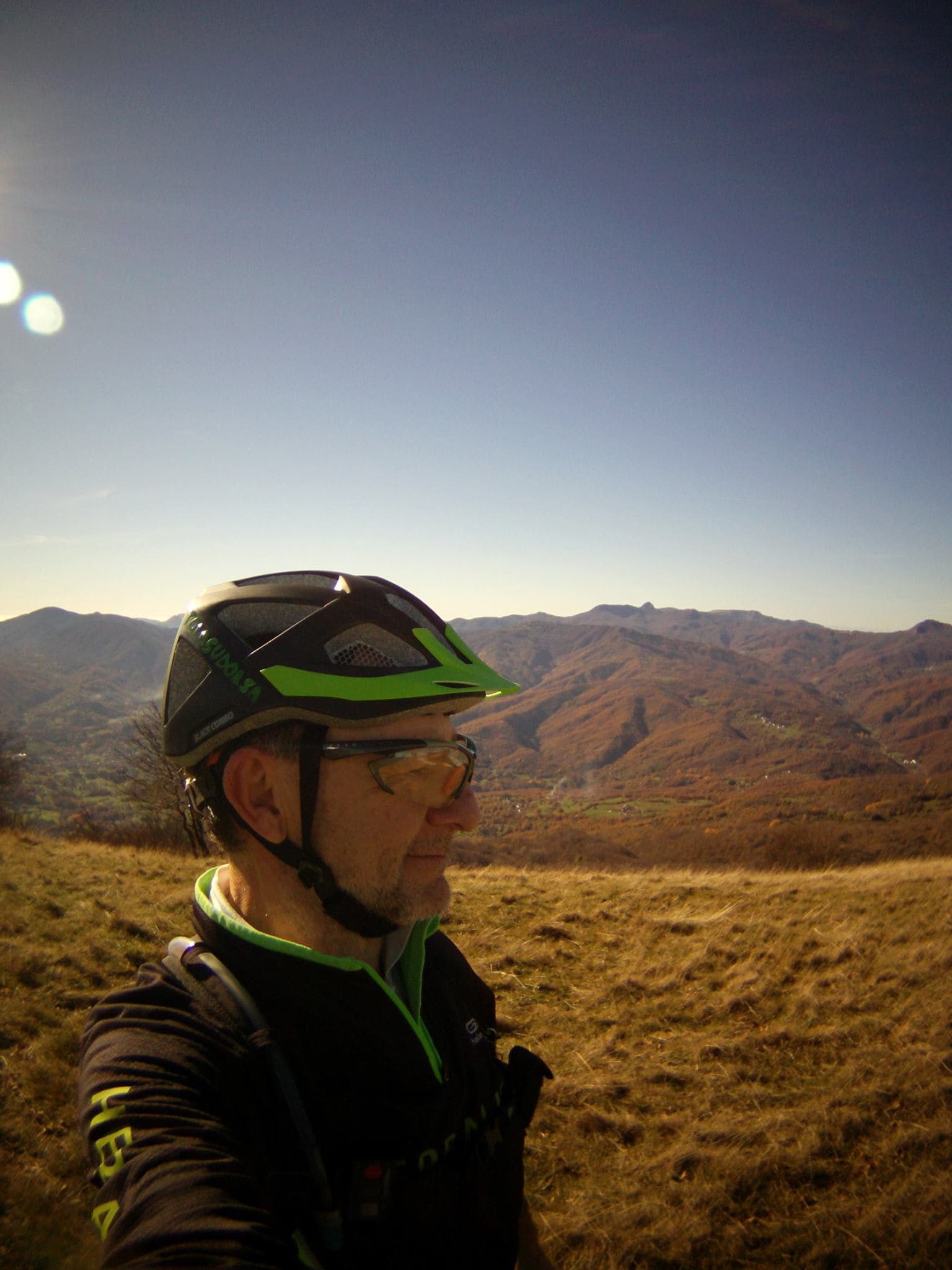 I'm Giorgio Genovese, long-time off-road motor biker before and with mountain bike after, in 2013 I became a Guide of National Mountainbike Academy.
More than thirty years of experience and knowledge of the paths and trails of the Taro and Ceno Valleys are available, mainly but not exclusively, to those who prefer the ALL-MOUNTAIN.
I am available for accompanying service for mountain bike excursions. The pedaled paths are of different types and difficulties and will allow you to discover trails and landscapes even unknown and not very popular in the area.
Upon arrival of the participants I will conduct a brief briefing where I will analyze and verify the level of experience, the preparation and the bike in order to offer a "made-to-measure" excursion, both in terms of difficulty and duration.
Children under the age of 16 are not admitted unless accompanied by a parent who will follow him/her during the excursions. Open to everyone! the only advice we can give, to whom is not registered or does not have its own personal insurance, is to activate, through the App and SMS from their mobile phone, MULTISPORT sports insurance for all sports. You can activate only the day of the excursion or sports event: http://www.24hassistance.com/Assicurazione-infortuni-incidenti-sport/Step1.aspx
. ....Drive responsibly and, if you are inebriated (of emotions), DO NOT drive a friend!...
Required minimum requirements:
- Clothing - Helmet (mandatory), gloves, wind and/or anti-water jacket and footwear, all suitable for the season
- Equipment - air chamber, water bottle, pump, dropout and dedicated bibs and basic tools. The rest is left to personal preferences.

I organize in-depth workshops of 1 or 2 days dedicated to those who want to improve their basic knowledge, necessary to better face the practice of MTB, remaining with the "wheels on the ground" …
Driving technique, setup, basic mechanics and small tips to optimize performance and get the best from your MTB tours. The excursions during the stage concern the All-Mountain discipline and it is therefore recommended to use a bike with a 130mm fork, bi-damped, in good condition and properly rubberised. Clothing and equipment must be adequate and suitable for all weather conditions/seasons.
Full helmet and harness are not mandatory. Open helmet, gloves and knee pads are mandatory. The other protections are at the discretion and according to personal habit. A basic and dedicated supply is required (pump, inner tube, levers, water rucksack, straps, dropouts, etc.).
The appointment is divided between bike rides, with driving exercises, and moments in the workshop for basic mechanics at Tolasudolsa R&B in Sambuceto (PR). Participation does not require the release of any qualifications, it's pure personal growth.
Minimum Requirements Required: Medical examination certificate (valid) for non-competitive sports practice or valid competitive license are required to obtain the necessary insurance coverage.
The number of participants is from a minimum of 4 to a maximum of 8, to provide maximum availability and assistance. Children under the age of 16th are not admitted unless accompanied by a parent who will follow him during the excursions.
Dear friends/lovers of 2 wheels, you just have to get on the saddle or drive and reach us to verify that, what we have proposed, is true ...... and do not forget the interesting rates that R&B Tolasudolsa offers for your stays during all year
---
---
Extra services that we offer: